Lawn Hand Tools Buying Guide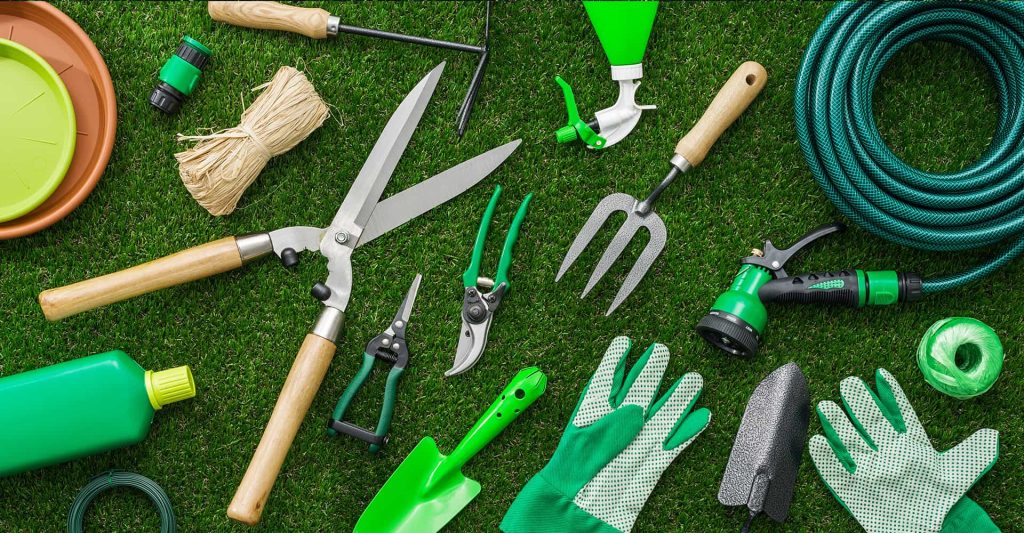 Everything you need to keep green spaces neat and tidy.
A well-manicured lawn can be a real showstopper in your garden. Happily, creating and maintaining it can be a little effort for big rewards. You just need the right tools.
That's where we can help. Here's our rundown of the must-have garden hand tools to help keep your grass lush, tidy and trim.
And to find out more about caring for your lawn, including how best to feed and weed grassy areas, read our top tips.
Are you laying a new lawn or maintaining an existing one?
Established lawns need a lot less work than new lawns – and as such require fewer tools. If you're planning to lay a new lawn, make sure that you've prepped the area properly – our helpful guide gives you all the information you'll need to get started.
What's the condition of your lawn?
Are there a lot of weeds in your lawn? Is your garden turf a bit dry and patchy with a lot of thatch? Or does it get waterlogged easily with water not draining away? Depending on the state of your lawn, as well as the type of soil the grass is growing in, you may have to take certain measures to get your lawn looking its best. Knowing this before you begin will help you choose the appropriate tool.
Types of tool
Lawn garden tools include: lawn rakes, spreaders, rollers, aerators, grass shears, edgers and weed pullers.
Lawn rakes
Use to rake leaves, draw out thatch and moss from grass, and aerate the soil
Lawn rakes have fine teeth, making them gentle but effective on an established lawn. They're also known as leaf rakes or spring-tined rakes.
Our lawn rakes are available with:
Lightweight plastic, carbon steel or aluminium heads
Full or half-size heads. Opt for the half-head if using in tight or compact spaces.
Adjustable head diameter to fit any space
Carbon steel or ash wood shafts
Soft grip handle for comfort.
If tackling a large lawn, consider a powered raker for greater convenience.
Lawn spreaders
Use to distribute grass seed, granular weed killer or fertiliser evenly and accurately.
Also known as a broadcast spreader or garden spreader, these wheeled carts are best suited to larger lawns. For smaller lawns, consider a handheld model instead.
Our lawn spreaders are available with:
Adjustable feed controls that allow you to regulate the concentration of product
Pneumatic wheels for dealing with difficult terrain
Screens and rain covers to allow you to work in all weathers.
Lawn rollers
Use to level and flatten soil before sowing grass seed or laying turf. And to flatten patches of turf lifted by frost.
Our lawn rollers are available with:
Metal drums
Plastic handles
A choice of two drum widths to suit your garden's size.
Lawn aerators
Use to improve drainage and stimulate root grass growth
Aerating your lawn is the process of spiking it with hollow tines (spikes). These tines remove cores of grass and soil from the lawn, creating holes that aid drainage in water-logged lawns and allow air to get to the roots to promote growth. They can also help if your lawn is getting compacted or if you have clay soil. Aerating is best done in autumn.
Our aerators are available:
As a standard hand tool or as a shoe attachment.
Grass shears
Use to trim grass especially in difficult to mow areas, and tidy lawn edges.
Also known as lawn or edging shears, grass shears can help trim grass around tree stumps or uneven areas of lawn.
Our grass shears are available with:
Short or long handles. The long-handled type features blades horizontal to the ground so you can trim close to the ground while in an upright position.
Hardened steel blades for extra strength. Look for ones with a low-friction coating to make cutting and cleaning easier.
A range of ergonomic handle features, including comfort grip and ultra lightweight
A rotating head to enable cutting both vertically and horizontally.
Lawn edgers
Use to create new beds in your lawn, or sharpen the edges of existing lawns.
Cut away worn or uneven lawn edges, as well as cut new turf with a lawn edger. Also known as an edging iron or half moon edger (due to the shape of the blade), it offers the best cutting results when you combine a rocking, sawing motion with pressing into the turf.
Our lawn edger is available with:
Carbon steel blade
D-grip ash wood handle.
Weed pullers
Use to remove weeds from the lawn
Weed pullers feature metal claws on the end of a long handle. From an upright position, you control the claws which grab the weed and pull it out of the grass. We also offer other weeding tools, but the long-handled weed puller is the best suited to lawn weeds.
Our weed puller is available with:
A stainless steel claw
An ergonomically-designed composite handle.
You might need
Now you've chosen your lawn hand tool, let's explore the other things you might need to keep your grass looking great.
Lawn feed and seed
Lawn feed is vital for ensuring that your lawn stays lush and green. We recommend feeding in spring and autumn for the best results. And tackle any bald spots with lawn seed to help promote new growth.
If your lawn continues to struggle after feeding, consider replacing patches, or even the whole lawn, with new turf.
For advice on sowing grass seed and laying turf, check out our helpful How to guides.
Lawn weed killer
If using your weeder isn't enough, a lawn weed killer may be in order. This will only attack the weeds, not your grass, and you can choose from solid or liquid forms. Some lawn weed killers also kill off moss and include feed for a time-saving multi-use solution.
Rid your garden of all weeds – now and in the future – with our article packed full of top tips.
Watering
Whilst established lawns will flourish without watering, a new lawn will benefit from regular watering throughout its first season. Water early in the morning or late at night using a sprinkler, to minimise evaporate in the daytime sun. A watering timer will turn your sprinkler on and off for you, saving effort and making it easy to water at cooler times of the day. Be aware that sprinklers should not be used during a temporary use (hosepipe) ban.
Lawnmowers and grass trimmers
The must-have tool for lawn maintenance, lawnmowers come in a variety of types and sizes to help keep your garden's grass under control. And create the perfect finish with a grass trimmer.
Not sure which lawnmower or grass trimmer is right for you? Check out our buying guides before making your decision. They take you through all our range and break down the technical talk so you can be sure you've found the perfect tools to perfect your lawn.