Garden Sprayer Buying Guide
October 6, 2022 by The Merovingian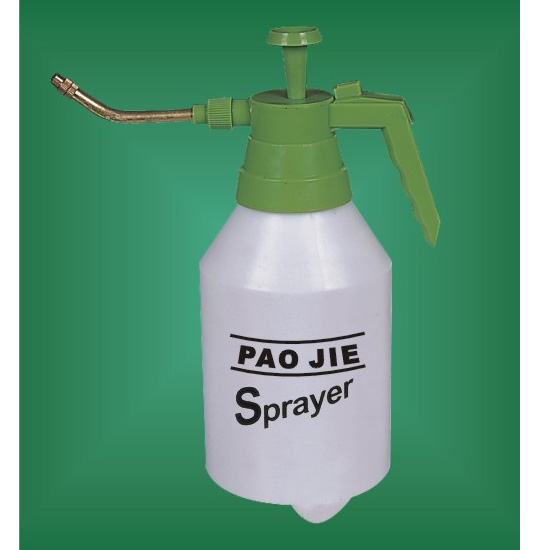 Sprayers make garden work easier, whether small or large. However, users who want to learn about sprinklers suitable for plants only on the terrace or, on the other hand, for a vineyard of several hectares could also visit this article.
In addition to the volume of liquid that the sprayer can hold, our article also looks at the different types according to handling, not forgetting the pressure in the sprayer, the pumping method, and the accessories we also look at the different types of sprayers. The article then ends with the traditional chapter on the price ranges in which these helpers can be purchased.
Sprayer volume
The size of the sprayer, or its volume, plays a big role in the selection process. It makes a difference whether you are only looking after plants on your patio, have a greenhouse or an entire garden or vineyard. We have decided to divide the sprayers into three categories according to the size they are intended for.
| | | | |
| --- | --- | --- | --- |
| | Small areas | Ordinary gardens | Large areas |
| Volume | 34 to 68 fl oz (1 to 3 liters) | 169 to 372 fl oz (5 to 11 liters) | 406 to 676 fl oz (12 to 20 liters) |
| Dimension | Small | Medium | Large |
| Handling | Manual | Shoulder straps, wheels | Backpack, trolley |
Small areas
For users who only have plants on the balcony or perhaps only occasionally need to spray a shrub near the house, a small sprayer with a capacity of 34 to 68 fl oz (1 to 3 liters) is suitable. The advantage is that these small sprayers are easy to clean and easy to handle. These are hand-held versions that can be shaped like steam cleaners, for example.
The normal garden
If you already want to take care of a regular garden at home, you should think about sprayers from the medium category, which have a capacity of 169 to 372 fl oz (5 to 11 liters). They usually come with straps so you can hang them over your shoulder, or at least have wheels to make moving them around the property easier. They are usually shaped like watering cans.
Large areas
If you have a larger plot, orchard, or vineyard, we recommend getting a sprayer with a capacity of 406 to 676 fl oz (12 to 20-liter). These largest sprayers also fall into the category of backpack sprayers, for example. This label already makes it clear that you can put these containers on your back and move them around the garden.
TIP: If you have vast fields, orchards, or vineyards, even a 676 fl oz (20 liters) tank may not be enough. Of course, you can also find professional sprayers on the market with a capacity of up to 6,676 fl oz (200 liters). However, such large models can weigh up to 220 lbs (100 kg), so they need to be placed on a trolley, for example behind a tractor.
Sprayer handling
We have already indicated the link between the size of the sprayer and the actual type of sprayer. These differ from each other according to the way in which pressure is built up in the container. There are several variations.
Manual – The hand sprayer, or mechanical sprayer, is a classic and is used for smaller areas that need to be sprayed or treated with fertilizer. Some manual sprayers are also available in larger volumes. Most of the time, these sprayers create a fine mist for even application of the product. You can think of it as a classic sprayer in which you can buy various household products, so it is very easy to use. Simply release the valve, which has a safety lock, and use the so-called hand pump to spray the product by squeezing it.
Motorized – This type of sprayer is designed for the bulkiest variants. The engines in these designs need gasoline. Although noisy, they do a great job over a large area and are a common choice for orchards and vineyards. In addition, these motorized sprayers can be rear-mounted, or you can get a cart to go with them.
Cordless – Cordless sprayers use electricity from batteries, which brings a number of advantages and disadvantages. In particular, if you work in an area where batteries cannot be recharged, their lack of capacity can make life difficult. The solution is to buy a spare battery. After all, if you discharge a battery, it can take several tens of hours to recharge it. Fortunately, however, these batteries can work for a long enough time, so you just need to keep an eye on the capacity and charge level, or get some backup batteries if you have a really big garden.
Special – Special sprayers are handled in different ways. They are either smaller backpack sprayers or large-capacity motorized sprayers. However, their specialty is tailoring them to the customer's needs. The target objects for spraying with these sprayers are differently-sized areas in towns, hop gardens, vineyards, or sports grounds. Specific requirements may arise from the need to use special mixtures or special accessories such as oscillating nozzles. Special modifications may also include various seals made of durable material that can withstand extreme conditions – special heat conditions, and aggressive spraying.
Pressure
Sprayer pressure will affect, for example, how far you can spray from one place. Generally speaking, a pressure of 3 bar is sufficient and most sprayers can achieve this. Higher pressures can be found in motorized sprayers. Some models offer pressure control, so you can adjust the spray distance to suit your needs. Even conventional hand-held sprayers can achieve a spraying distance of up to 16 meters. Motorized sprayers with pressures of up to 30 bar can therefore cover an area many times larger.
Pump
The pump on the sprayer is used to achieve the required spray pressure. You can choose between a piston pump (more widely used) and a diaphragm pump.
Piston pump
This type is one of the most common. It is simply a device in which a vacuum is created. This allows the liquid or mixture to be drawn into the pump's closed container. The contents are then forced out of the container by the movement of the piston. The detergent pump, for example, works on a similar principle.
Diaphragm pump
An alternative is the diaphragm pump, which is suitable for thick liquids or for liquids that may have some particles in them, either sand or insoluble components of the solution. Such sprays could damage the piston. The diaphragm, on the other hand, will trap such particles.
Accessories
You can customize the sprayers to your needs. The basic models can be supplemented with various attachments, but you can also choose the type of nozzle you need, for example, there are double nozzles that cover a larger area at once.
Attachments
Extensions, such as telescopic attachments, make working with the sprayer more comfortable, allowing you to reach either a greater distance or a higher height. With the Telescopic attachment, you won't have to walk right through the plants in the garden, but just along paths spaced several yards/meters apart, or you can spray the tops of trees in the orchard without having to use steps or other aids.
Nozzles
For added convenience or to speed up your work, there are a number of nozzles that can be used to adjust the extent to which you want to spray your plants. There are also twin nozzles that can spray two rows of plants at once, for example, making your job easier.
Spray cap
When controlling weeds, you sometimes need good targeting of the herbicide to individual plants. A cover that prevents the liquid from spraying in all directions helps you to do just that. This allows you to selectively kill weeds in rockeries, for example.
Spray kit
Some plant treatment mixtures can be in the form of powder and granules, not liquid. That's why some manufacturers also offer a powdering kit with their sprayer models.