Garden Shredder Buying Guide
October 6, 2022 by The Merovingian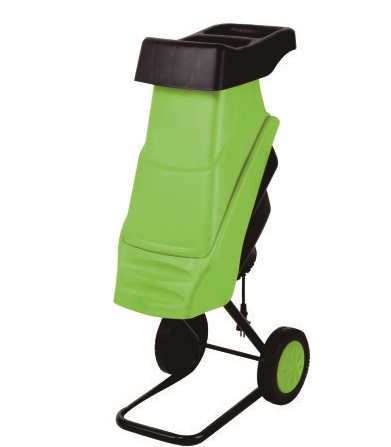 A garden shredder can be a handy tool for disposing of branches and other vegetation in your garden. In this article, we will introduce the device and explain some parameters you should know when choosing a suitable model.
The first thing we will focus on is explaining the difference between a garden shredder and a chipper. We will then follow by introducing the two most important criteria for the right choice of machine, which are the appropriate drive and the design of the crushing unit.
The next decisive parameter is performance. The diameter and length of the branches you need to take care of should also be taken into account. If the shredder doesn't take them, it won't do anything with them, no matter how powerful the engine boasts. If you are forced to move the machine from place to place frequently, be sure to take its overall weight into account. The last parameter is the range of additional features and accessories. Some pieces are more important for comfortable operation than they might seem at first glance.
Finally, as usual, we'll close with the price window. You will learn how much money to prepare and what features to expect in each category. In fact, you have identified three basic price ranges in which to operate.
Shredders and chippers
Although both of these machines perform very similar activities, their purpose is somewhat different. Therefore, before you buy, be clear about what you are looking for and what you expect from the machine.
Shredders – rotating knife system, suitable for mulching and composting, high performance, possibility of shredding fresh branches
Chippers – splitting gear, preparation of firewood, lower output, cannot process fresh branches
In general, shredders are more robust, and more powerful, but also noisier. They can handle larger pieces of wood, which they can crush into small pieces. Chippers do not require such high performance, as they "only" chop the material into several inch-long pieces. However, it is also worth remembering to use protective equipment and observe safety rules.
​​Drive
Do you need to get rid of large amounts of garden waste on a regular basis, or is it just a one-off event? How many trees and shrubs have a habitat in your garden? The true answers to these questions should guide you to the right choice of the right shredder drive. There are two basic systems currently in use:
Petrol-powered shredders – high performance, unrestricted mobility, robust and durable construction, noise, higher price
Electric shredders – lower power, limited access to electricity, simple design, easy to operate, lower noise level, lower cost.
Petrol models will find use with more demanding gardeners who regularly process large quantities of wood material. It will be used by orchardists and winegrowers rather than ordinary gardeners. Owners of smaller lawns with a few trees will be happy with the electric version.
| | | |
| --- | --- | --- |
| | Petrol shredders | Electric shredders |
| Weight | Higher | Lower |
| Power | Higher | Lower |
| Purpose | For the more demanding | For the casual gardener |
| Crushing gears | More often cylindrical | More often knives and augers |
| Noise level | Higher | Lower |
| Price | Higher | Lower |
Farmers, loggers, and vineyard owners often use tractor-drawn crushers. This is by far the most powerful solution, built with the huge load and the need to work in difficult terrain in mind. Their price tag often exceeds $4,500.
Crushing gear
Have you chosen the type of drive that meets your requirements and needs? Then it's time to make the second key choice – selecting the right crushing gear. Here again, the differences are mainly determined by the requirements for durability and performance. There are three types of shredding units.
Knife-type – fast rotating blades, smaller electric models, lower power, noisy operation, for smaller branches and waste, low price
Worm gear – less common, only for hard waste, high performance
Roller gear – crushing cylinder, self-propelled, high performance, lower noise level, reverse operation, more difficult to handle, heavier weight
While blades and worm gears are typical of electric shredders, petrol machines tend to be fitted with a cylinder. In addition to equipment for more demanding households, this group also includes a powerful turbine and milling shredders designed for demanding woodworking operations.
Power
Power is given in watts. Its number determines how fast and efficient the shredding will be. While electric shredders boast a power of up to 5,000 watts, gasoline-powered pieces are no exception with values exceeding 15,000 watts.
However, power shouldn't be the crucial parameter you go by. While a more powerful motor means faster work, it also means more expensive operation due to higher consumption. Therefore, try to think carefully about how thick the branches you will be shredding are. In addition, many manufacturers substitute power consumption for wattage, which says very little about the actual efficiency of the machine (wattage only indicates power consumption, not power). In this case, pay attention to the build quality.
Diameter and length of branches
The best garden waste shredder is useless if you don't feed it with debris. Fortunately, most models available are sized to cope with the branches of trees in our climate zone. The length is usually not a hindrance, just watch out for safety when working. In fact, very long pieces of wood tend to jam the shredding gear or eject out at high speed.
Virtually all shredders sold can handle branches up to 1.5 inches (4 cm) in diameter. Garden owners with ordinary fruit and ornamental trees usually don't encounter anything thicker anyway.
Weight
Do you plan to move your shredder frequently from place to place and don't own a suitable means of transport? Focus on weight. In general, electric shredders are significantly lighter, with weights ranging from 44 to 66 lbs (20 to 30 kg). The smallest bladed pieces can even be carried in the hands using the handy handle. In addition, many models are fitted with wheels, which makes moving them much easier.
Petrol-powered machines weigh much more, with the most powerful ones even weighing around 1,100 lbs (500 kg). They are therefore equipped with a chassis with transport wheels. However, be careful in muddy terrain. Some models are equipped with a drawbar, with which the shredder can be connected to a garden tractor.
Additional features and accessories
What would a manufacturer be if they didn't offer a wide range of additional accessories and features for their helpers? The range ranges from minor cosmetic improvements to major accessories that make a significant contribution to your comfort and safety. Let's take a look at the most important ones.
Collection container – metal, plastic, or fabric, for storing crushed material, increasing safety at work, capacity from 30 to 60 liters
Hoppers and feeders – for easier insertion of branches
Packer – to help push small pieces of branches into the shredder
Reverse gear – to release stuck branches
Transport wheels – for easy movement from place to place
Safety lock – automatically shuts down the shredder when branches get stuck, the container is removed or the motor is in danger of burning
Two ejection ports – for large machines, one for small branches, and one for large branches
Security
When working with a shredder, you should think about your safety and the safety of any people or animals in the area. It is essential to equip yourself with protective equipment, especially goggles and gloves. Small pieces of wood can fly off and injure people nearby. You can also use a face shield.
Most shredders are designed in such a way that it is not possible to reach the shredding equipment with your hands. This is prevented, for example, by narrow openings or by a safety catch when the container is not attached. However, if the model you have chosen does not have such a design, always handle the machine only with it switched off. Place great emphasis on the safety of children, who should not handle this type of appliance at all or only under supervision.
Price
As usual, we dedicate the final chapter to the price overview. We have divided the range of garden shredders into three imaginary categories, which differ in their purchase price. See for yourself what you can expect for the money.
Price up to $1,000
Do you have a small front garden with a few mature trees and shrubs? Then prepare a sum of up to $1,000 and choose your favorite in the lowest performance class. The vast majority of the available models are equipped with an electric motor of around 2,500 W and a high-quality blade system. The more expensive machines then house a cylinder that can efficiently take care of even branches more than 1.5 (4 cm) inches thick.
The cheapest models can be found for around $150. However, we recommend checking the number of accessories. Especially the cheaper products have no waste container and limited possibilities of moving from place to place. However, the advantage is the weight, which rarely exceeds 55 lbs (25 kg). If you are planning to buy a cheap shredder, it is best to go to a shop and have it demonstrated before you buy it.
Price from $1,000 to $2,000
Owners of larger plots of land or smaller orchards will be looking in the mid-range. Here you will find mostly petrol-powered shredders equipped with a roller or worm gear. The most expensive group of electric motors is also worth mentioning, but they are no match for their internal combustion rivals. Expect a power output of roughly 2,500 W to 15,000 W. A high-quality unit can easily chop branches up to 2,76 inches (7 cm) in diameter.
What else can you expect for your money? A collection container, usually steel or in the form of a cloth bag, is a matter of course. Due to the higher weight, the presence of transport wheels or ergonomic handles to make it easier to move from place to place is not surprising.
Price over $2,000
At $2,000, the best is just beginning. The most demanding customers and professionals can expect to pay up to ten times that amount. The petrol drive dominates, with the engine providing power in excess of 20,000 W. In the top class, you will also find models behind the tractor that use the tractor drive to run.
Count on a robust construction, a wide range of safety measures, and a very powerful engine. The enormous weight is compensated by a transport axle with large wheels that won't sink into the mud.